There is something fresh and fun about Nolita and a sense of being a little hidden. It is not as crowded as SoHo but has the same narrow cobblestoned streets.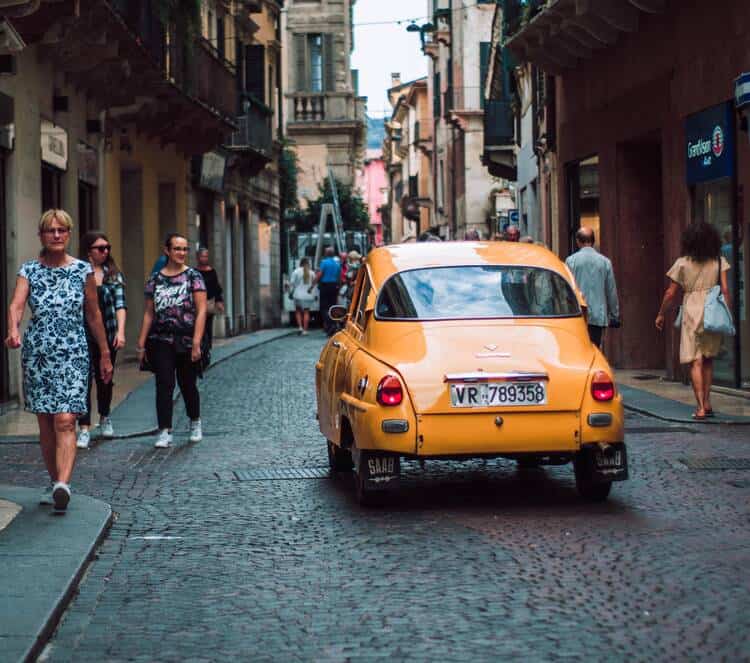 The streets on the outskirts of New York's Little Italy neighborhood located in Lower Manhattan on Mott, Mulberry, and Elizabeth Streets, just south of Houston Street, are an enclave of excellent eateries and attractive shops to get lost in. These are the best boutiques to visit in Nolita when shopping.
NoLita (North of Little Italy) was once the home base for thousands of immigrants seeking a better life in New York. The streets are now filled with one-of-a-kind boutiques, shoe stores, jewelry vendors, and quirky downtown-style setters. Artist-driven boutiques are a delight for browsing or purchasing one-of-a-kind items that will add a personal touch to any wardrobe.
Nolita Shops
Nolita's charming tree-lined streets, just north of Little Italy, are home to historic buildings with outstanding storefronts. It's ideal for strolling, browsing, and shopping.
Lovely multiple shops adorn the streets of Nolita, such as Love Adorned, our shop Bamina Blue and much more. NoLita is a rare combination of fashionable and friendly, offering everything from socially responsible children's clothing to thrift store jewels.
The narrow streets are charmingly old-fashioned and perfect for people-watching in one of the many independent cafes.
Love Adorned
In Love Adorned, Lori Leven curates a collection of fine jewelry and lifestyle items informed by years of travel. Vintage jewelry, one-of-a-kind pieces, and artisanal home decor are the focus of Love Adorned, a shift away from throwaway culture that values utility, aesthetics, and craftsmanship.
L'Appartement Sezane
Walking into l'appartement Sézane is like entering someone's home. There are marble tops, brass detailing, cushions, armchairs, and a small cinema downstairs. The only thing missing is a bed. It's a cozy, homey feel that could be described as the culmination of the brand's lifestyle.
Faherty Nolita
Brick-and-mortar stores reflect the Faherty aesthetic inspired by our first love – the beach. We hope the simple and rustic ambiance conjures a sense of adventure and home, whether it's through archival photographs or vintage surfboards.
Cuyana
Our store intends to capture the Fewer, Better lifestyle that Cuyana offers. We offer a curated selection of foundations and in-store monogramming on most leather items.
Fjallraven Nolita
This unique flagship in the heart of Nolita offers a premium shopping experience to find the perfect gear for every day in the city or your next adventure in nature. Visit to learn more about local adventures, sustainable clothing, and the history of the renowned Knken backpack.
INA
INA is the longest-running designer consignment shop in New York. Since 1993, we have only accepted the finest designer clothing, shoes, accessories, and select vintage, all carefully curated by our trained staff. In addition to selecting only the highest quality and condition merchandise, INA staff are aware of current fashion trends, collectors, and followers of couture history, examples of which frequently visit our stores.
The neighborhood's cozy cafés, stylish boutiques, and burgeoning bar scene make it a must-see. Visit to peruse the wares of independent designers and dine at acclaimed restaurants and lounges on the street. Few Manhattan neighborhoods offer better people-watching on a sunny day.
Nolita NYC Shopping
One lick makes you bigger and shrinks you. Is it a gelato shop? Bambina Blue? Anything goes in Bambina Blue. You could spend the entire day beneath the palms.
Our Nolita shop in New York City serves the best ice cream NYC; we hope to bring these flavors to you here at Bambina Blue.