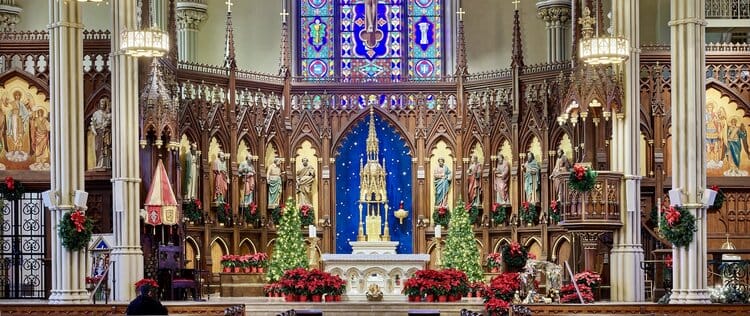 Are you looking for a place with trendy restaurants, designer boutiques, cozy bookshops, mafia history & famous filming locations in New York? Nolita is the ideal neighborhood to visit. Nolita, which means North of Little Italy, is a spectacular place to explore because of its mixed cultural lifestyle and preservation of historical sites & events. It is less commercial than the greater Manhattan area, making it an excellent destination for a relaxed city visit.
Nolita has fantastic outdoor lounging cafes, beautiful gardens, picturesque streets with fancy boutiques, and captivating art galleries. Not to mention our gelato shop.
It is also known for its historic brick & cast-iron buildings that give the town a traditional look. Here are ideas of things to do and places to visit in this gem of a neighborhood with Italian roots influencing the culture.
Basilica of St. Patrick's Old Cathedral
Also known as Old St.Patrick, Basilica of St. Patrick Cathedral is a spectacular religious building built-in 1809. It was designated as a New York City landmark in 1966 and later added to the National Register of historic places in 1977. Old St. Patrick offers an unforgettable experience to tourists because the magnificent architecture and awe-inspiring stained glass give the cathedral a magical appearance.
The cathedral's catacombs also offer an intriguing experience. The catacombs were man-made underground passageways where religious practices occurred. These practices included burying religious leaders in special tombs. You can book a tour of the catacombs by candlelight for a 90-minute educational and fun tour around the Basilica and learn the secrets of the cathedral.
Elizabeth Street Garden
If you choose a community garden to visit while in Nolita, then Elizabeth Street Garden is the perfect place. Its unique sculptures & architectural elements with the evergreen plantations make Elizabeth Street Garden a wonderful place to enjoy nature in the middle of the neighborhood. The garden has ample picnic sites and multiple quiet corners for reading a book. The benches placed at strategic points also make great places for chatting with your friends.
Elizabeth Street Garden brings the community together by permitting year-round free programs such as public educational trips, wellness activities & art-related events. Choose the most favorable day for your visit and enjoy a memorable day in a garden within a city.
DeSalvio Playground
DeSalvio Playground is the perfect family destination for kids to enjoy playing in a neighborhood playground with bright colored walls & multi-hued foam-padded floors. The playground uses red, white, and green to honor the Italian flag and the Italian Americans who served in Nolita. Desalvio Playground has: Three jungle gyms Spider web-like rock climbing structure Mini rock climbing wall Basketball court Two spinning contraptions Game tables
DeSalvio Playground's perimeter wall has benches where you can safely watch your kids having the time of their life. The playground is located at the corner of spring street and Mulberry street. These streets have fancy restaurants and food joints for your family to enjoy a delicious meal. Remember to take your kids to Bambina Blue for the best gelato in NYC.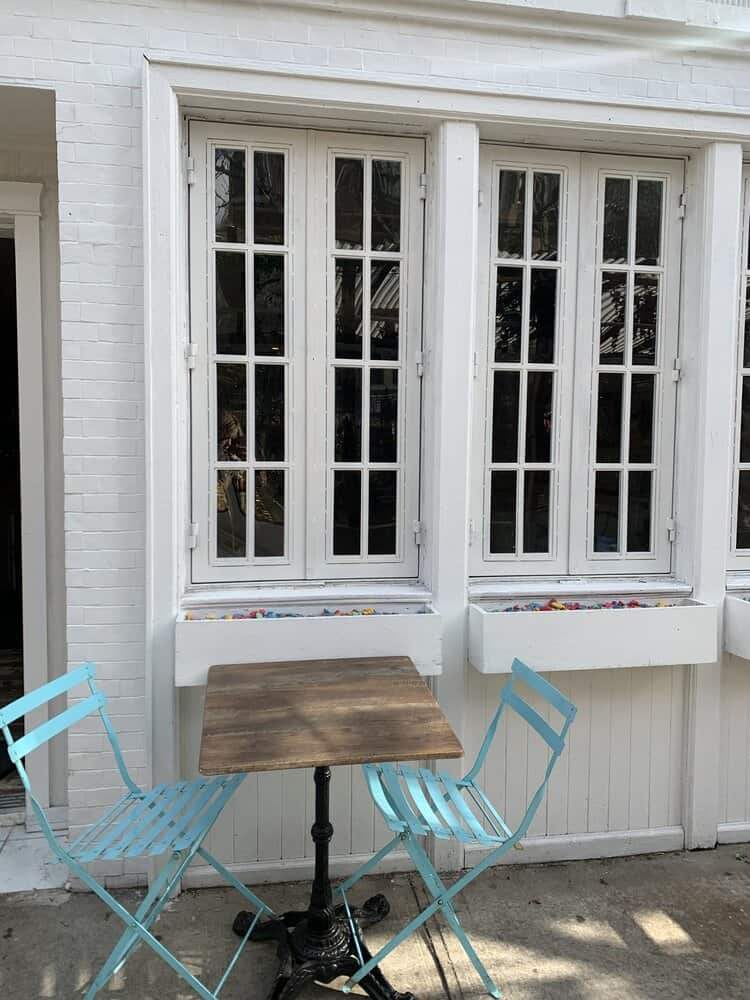 Shopping in Nolita
Nolita is an excellent place for shopping because it is not too crowded, and the slim cobblestone streets add an element of adventure. Nolita streets are lined with exceptional boutiques, jewelry shops, book shops, and art galleries. You're bound to get unique items to add flair to your home and wardrobe. Here are some of the best places you can shop for various gifts in Nolita:
REI outdoor clothing store
DECIEM beauty company
McNally Jackson Books
Storefront for Art and Architecture
You can also join the SoHo and Nolita shopping tour for a two-hour shopping experience in the most popular and trusted shops.
Nolita's Restaurants & Bars
The best part about exploring Nolita is that you will enjoy delicious Italian foods brought to New York by Italian immigrants. Gelato, for example, was first introduced to New York in 1770 by an Italian immigrant named Giovani Basiolo.
Nolita restaurants and bars offer you mouth-watering foods such as brick oven pizza, Spanish chorizo, manchego sandwiches, chocolate bonbons, gelato & Mexican roasted corn. Not to mention the best Mediterranean restaurant in NYC that's just a short walk away from us.
You can also book The Foods of New York Tour to get the best food & drinks experience in unique and fancy restaurants & bars.