Vegan Pistachio Ice Cream
Ciao Bella means "hello beautiful" in Italian. And Pista-Chio Bella means the best vegan pistachio ice cream in NYC!
This pistachio gelato will feel Bella in your mouth because you won't be able to tell that it's vegan. That's because Pista-Chio Bella is made in the same way as our Don Vitto's Pistachio gelato flavor, except replacing any dairy ingredients with oat milk and a pistachio puree.
Even down to the signature crunch that comes with actually pistachios being mixed into this signature Italian vegan gelato. When taking a taste of this dessert, you won't be able to help it but say "whoa, that's nuts!"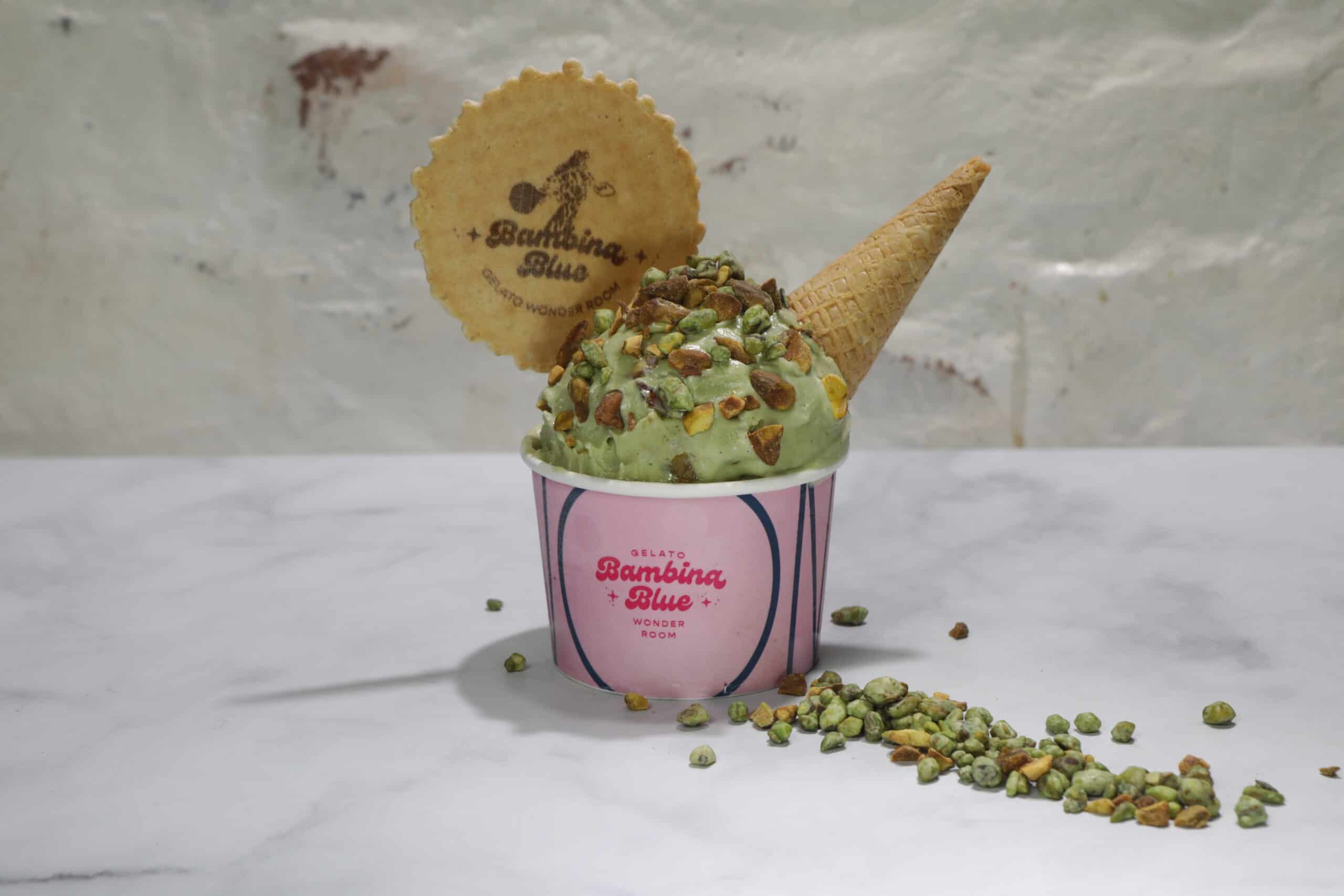 Since its origins in the 1940s not too far away from our New York City location, pistachio ice cream has been one of the most popular flavors of this iconic dessert. And due to its delicious & distinct flavor and high protein content, pistachios have always been a popular snack among vegans.
When crafting the recipe for Pista-Chio Bella, we tried numerous other vegan pistachio ice creams in the city and made sure our recipe delivered on what they were lacking in terms of flavor.
We hope you try this gelato at our Nolita location soon and be sure to say Ciao Bella when you come in!