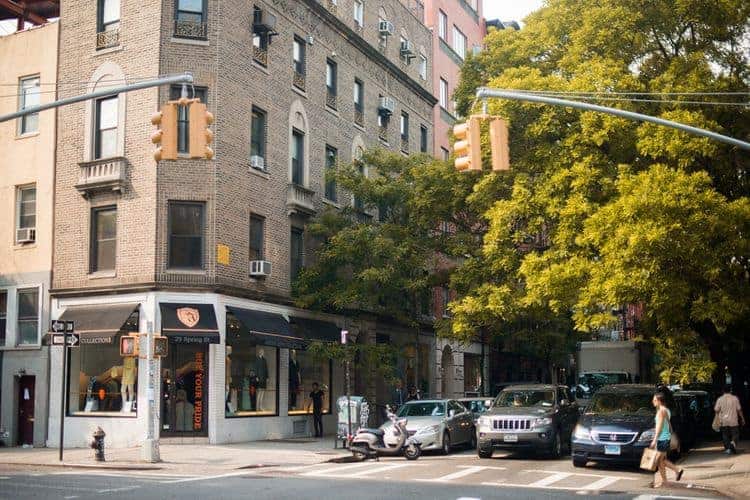 Many Italian-Americans moved away from Manhattan, reducing the area's authentic Italian character. However, the neighborhood is still home to many elderly Italian immigrants' descendants.
Every year after Labor Day, Mulberry Street between Houston and Grand Streets hosts the Feast of San Gennaro, which honors Saint Januarius (the "pope of Naples"). During the filming of The Godfather Part III, the feast was recreated on Elizabeth Street between Prince and Houston.
After a fire destroyed the original St. Patrick's Old Cathedral on Mulberry, Mott, and Prince Streets, it was rebuilt in 1868. On June 8, 1809, the foundation stone was laid. Until 1879, when the new St. Patrick's Cathedral was built on Fifth Avenue in Midtown, this building served as New York City's Roman Catholic cathedral. In addition, St. Patrick's Old Cathedral serves the community as a parish church.
The Basilica at St. Patrick's Old Cathedral was dedicated in 2010 as a mark of respect for the historic structure. At the intersection of Houston and Lafayette Streets, the ornate Puck Building, built in 1885 as the headquarters of the defunct Puck Magazine, is another local landmark.
Where is Nolita NYC?
Putting Little Italy and Nolita together, you have one of the city's most charming downtown neighborhoods that encapsulate the changing boundaries of New York City.
This section of NYC is nestled between Mulberry, Mott and Elizabeth Streets, between Lafayette and the Bowery. Located south of Little Italy, Chinatown encroaches on the local identity, but Nolita provides a vibrant, trendy mix of shopping, dining, and entertainment options.
Nolita is easily reachable via the MTA's extensive subway stops in Manhattan's downtown. The Broadway-Lafayette St. Station on the B, D & F lines and the Bowery Station on the J & Z lines are the closest stops. St. Patrick's Old Cathedral, located at the intersection of Prince, Mott & Mulberry streets, is one of Nolita's most historic attractions.
Nolita's Origin Story
Yuppies began moving into the area in the second half of the 1990s, and a slew of high-end retail shops and hip restaurants and bars sprang up to serve them. Many different names for this newly affluent community were proposed after previous attempts to position it as part of SoHo were unsuccessful.
Based on a New York Times article published in 2007, "North of Little Italy" was the name that stuck, according to a New York Times City Section article published on May 5, 1996. SoHo (South of Houston Street) and TriBeCa (Triangle Below Canal Street) are two examples of portmanteau names.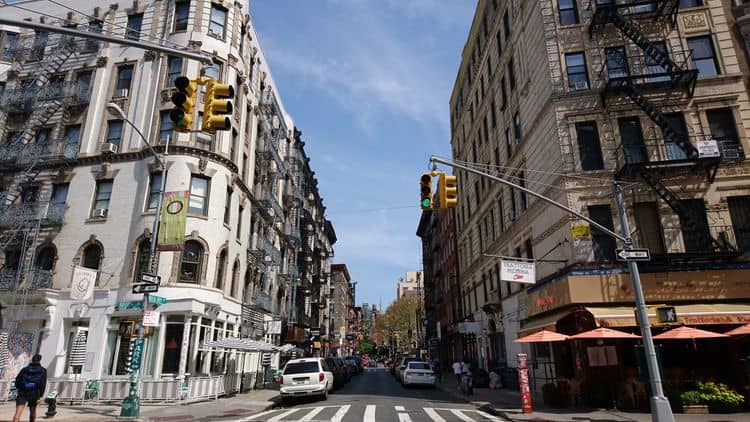 Nolita Today
Nolita is a hotspot in New York City where chefs and creativity redefine the food and boutique experience. In the early 2000s, it was a run-down area with decaying buildings and large facades.
However, the cultural hub regained its appeal due to its fashionable restaurants, shops, galleries and museums. In fact, there are so many things to do in Nolita.
Top Eateries and Creativity Flair
As one of Manhattan's most prestigious neighborhoods, Nolita is renowned for its charming cobblestone streets, gardens & world-famous restaurants. Its inhabitants' creativity and ingenuity are evident. Nolita is a quiet area where you can escape the crowds of SoHo.
A Family-Like Environment
Locals know and see one another frequently, so strolling down the street not only gives you access to downtown but also fosters a sense of community. In a truly unique part of Manhattan, you can see locals chatting all the time.
Nolita's narrow streets & outdoor seating invoke images of France or Italy as a long-established neighborhood in the city and it might make you forget you're in Manhattan. The streets are relatively empty & commuters have free access to the vicinity. The nightlife is a little more laid back than in other downtown communities.
An Attraction for Tourists
There has been an increase in tourists flocking to Nolita to experience a different New York experience. The area counts 6,800 residents including Moby, Gabriel Byrne & the famous David Bowie while he was alive and it still remains home to many artists & professionals.
The Nolita community has taken the world by storm, and there's no better place to enjoy the fun ambiance and the extensive menu than Bambina Blue's gelateria and cafe in NYC. Customers get a taste of home-cooked just the way they like it at our authentic and exclusive restaurant. There is absolutely nothing better than a memorable night out with friends at Bambina Blue. From the moment you walk in, your eyes light up.