Don't let your craving for mouthwatering treats fade away just because you've chosen a vegan lifestyle. Vegan desserts can be some of the richest, creamiest, chocolatiest, and most delicious you'll ever taste.; the dessert requires no eggs or dairy and is guaranteed to impress!
What Are Vegan Desserts Made of?
It's easy to switch traditional sweets to vegan ones, which taste just as good. Over the years, brownies have been voted the best and one of the tastiest dairy- and egg-free treats. No animal products are used in gooey, fudgy brownies.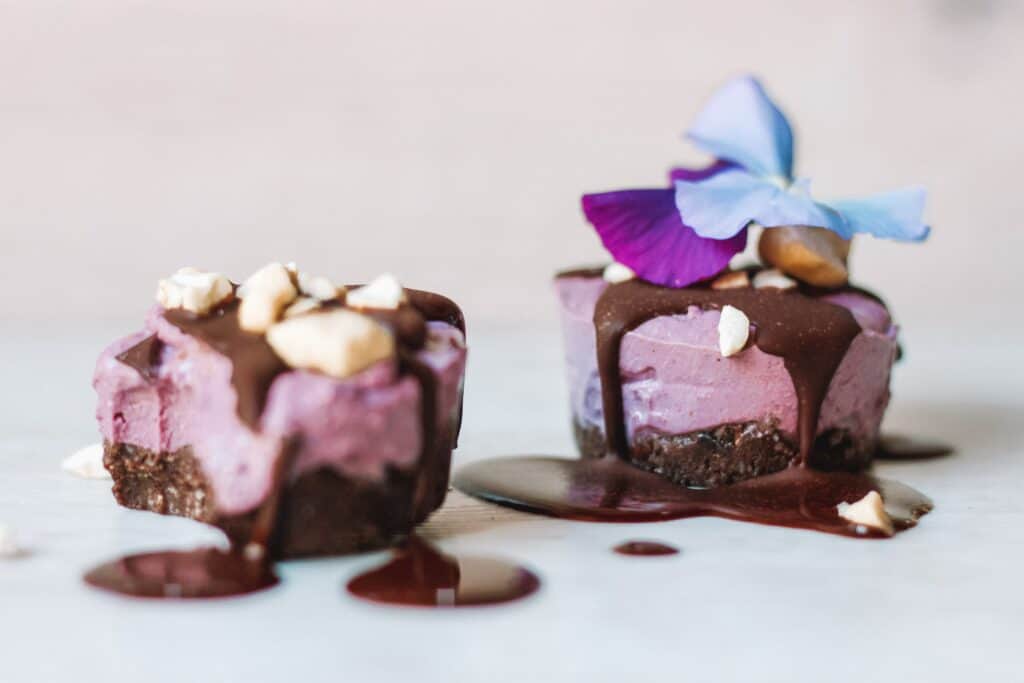 Vegan Cake
This vegan vanilla cake is so rich, delicate, and decadently sweet that you won't believe it is dairy-free, gluten-free, and vegan!
Ingredients
All-purpose flour or white or plain flour
Unsweetened cocoa powder-. A dark cocoa powder for a deeper flavor
Baking powder to add depth and rise to the dessert
Salt to enhance the sweetness of all the other ingredients
melted vegan butter
White sugar or raw white sugar
Non-dairy milk or unsweetened almond milk
Vanilla extract
Vegan chocolate chips (optional)
Vegan Ice Cream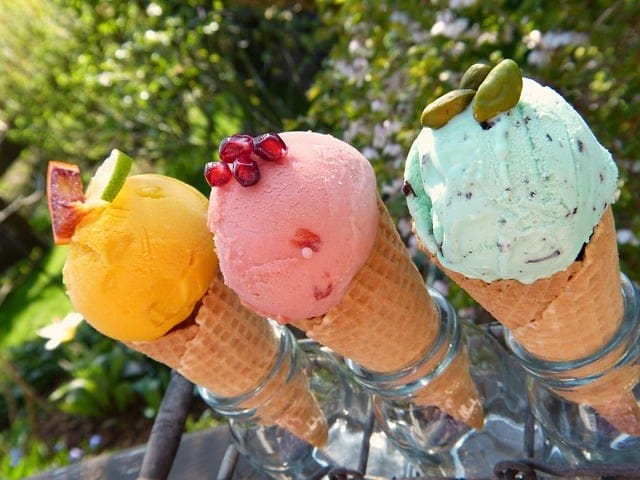 Vegan ice cream has become so popular that it is ideal for millions of individuals who live dairy-free lifestyles. There are several choices available to vegans who enjoy ice cream.
What components are in vegan ice cream?
Almost all plant-based milk, including coconut, soy, and almond. Rich vegan ice creams use plant-based milk with a lot of fat, much like dairy-based ice cream.
Are you a gelato enthusiast who must refrain from eating it due to dietary restrictions? Try our vegan gelato, which includes 4 to 9% butterfat, and has more potent flavors since butterfat doesn't coat your taste buds. Despite what you might expect, gelato seems creamier than most ice creams.
Eating vegan ice cream gives several positive health benefits, including preventing allergies, enhancing mood, encouraging weight loss, and improving heart health. Visit Bambina Blue and you can try out our Vegan Peanut Butter Ice Cream or our Vegan Coconut Ice Cream. These vegan desserts will satisfy your sweet tooth, whether you're in the mood for a decadent cake, cool sorbet, or anything in between. We carefully choose every component and only occasionally utilize our natural sweeteners. We're delighted to have you on board to make eating vegan and gluten-free enjoyable. Cozy up and enjoy!